Lawrenny Van Diemen's Gin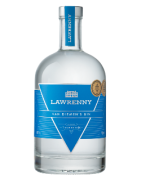 Inspiration for Van Diemen's Gin has been taken from the surrounds of the distillery, using botanicals grown within Lawrenny's own orchard, including strawberries and almonds, as well as lime flowers, that blossom as the distillery transitions from the harsh winter and blooms into spring.
Van Diemen's profile reflects a bright, sunny spring day at the Estate. The fruity notes bloom from the glass and the fresh herbal fragrances intertwine with the soft, sweet palate leaving you with a lingering finish that ensures you will be coming back for more.
GOLD – 2019 San Francisco Spirits Competition GOLD – 2018 Australian Distillers Awards
Serving Suggestion: Fever-Tree Mediterranean Tonic Water or Soda Water, garnished with a cut Strawberry

Lawrenny 1818 Settlers Gin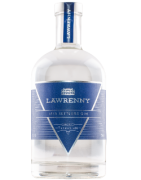 The 1818 Settlers Gin embodied the strength and character of those who came to colonise the Lawrenny land area. Bold juniper comes through both on the nose and the palate, as herbal notes from the property's own rosemary intertwine with the freshness of caraway. All bolstered by the warming spice of pimento berry and cassia bark.
The 1818 Settlers has a mild smokiness, not usually associated with Gin, from a careful blend of the intense botanical brown cardamom that graces the finish, without dominating the dried fruit notes below.
DOUBLE GOLD – 2019 San Francisco Spirits Competition
Serving Suggestion: Fever-Tree Mediterranean Tonic Water or Soda Water, garnished with a slice of Orange. Alternately served on ice.

Lawrenny Meadowbank Pink Gin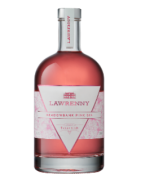 Renowned as a destination for long relaxing summertime afternoons, Lake Meadowbank is one of Tasmania's great natural escapes.
Become enticed by the vibrancy of Meadowbank Pink Gin. With a stunning hue of pink delivered by the infusion of fresh local raspberries, strawberries and exotic Hibiscus flower, reflecting the summer evening skies. Herbal freshness and bright citrus intertwine as native lemon thyme and juicy blood orange mellow on the palate with the cooling coriander leaf rounding off the finish.
Meadowbank Pink Gin is perfect to enjoy on a warm summer's afternoon.
Lawrenny Cold Brew Coffee Liqueur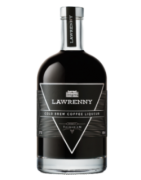 Lawrenny sources the best coffee beans from around the world, then extracts the full flavours using the purist Tasmanian waters that run through the Estate. A blend of local bush and meadow honey is incorporated into the rich cold brew, producing a unique coffee liqueur.
Toasted wattle seed and vanilla beans accompany the nutmeg, cinnamon and cocoa, to deliver a honeyed mocha with deep yet balanced sweetness all supported by a delicious cold brew coffee backbone.

SILVER – 2019 Australian Distillers Awards
Serving Suggestion: Mixed with Fever-Tree Indian Tonic Water, over ice or mixed into your favourite cocktail.